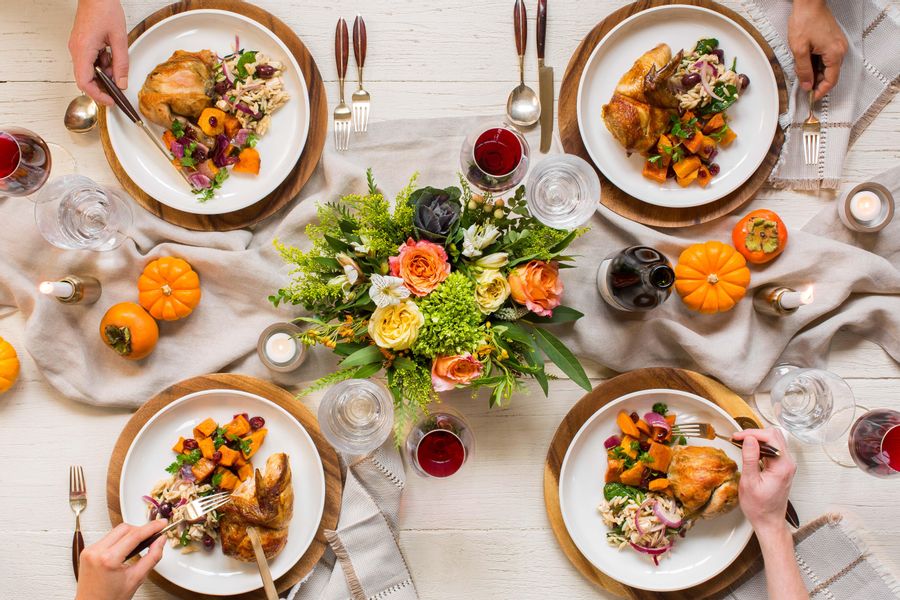 Ready, set, turkey
Do it now.
There are plenty of parts of a traditional Thanksgiving meal that can be done ahead, and many of the tasks only take a few minutes if you break them down.
Turkey:
Go ahead, make the call and order your turkey today. Your butcher will love you for it. Figure on 1½ pounds per person. Everyone will be well-fed and you'll have plenty for leftovers. Most turkeys are sold frozen and can take several days to defrost in the refrigerator.
Gravy:
You don't have to wait until the turkey is done to make your gravy. Retrieve the neck and giblets from the bird as soon as it defrosts and use them to make the gravy. It will keep in the refrigerator for several days and reheats beautifully.
Cranberry sauce:
Here's something you may not know: cranberry sauce is actually jam. That's right, this high-pectin fruit gels naturally and will keep for weeks in the refrigerator.
Pie Crust:
This one is a no-brainer. Make your pie crust now and freeze it. On the big day (or the day before) you can roll it out and bake your pies.
Set the table:
Go ahead and cross that off your list. While you're at it, pull out your serving dishes (make sure you have all that you'll need) and match them with the proper serving utensils. And it's never too early to order your flowers.
Pour a glass of wine and put your feet up. You've got this.