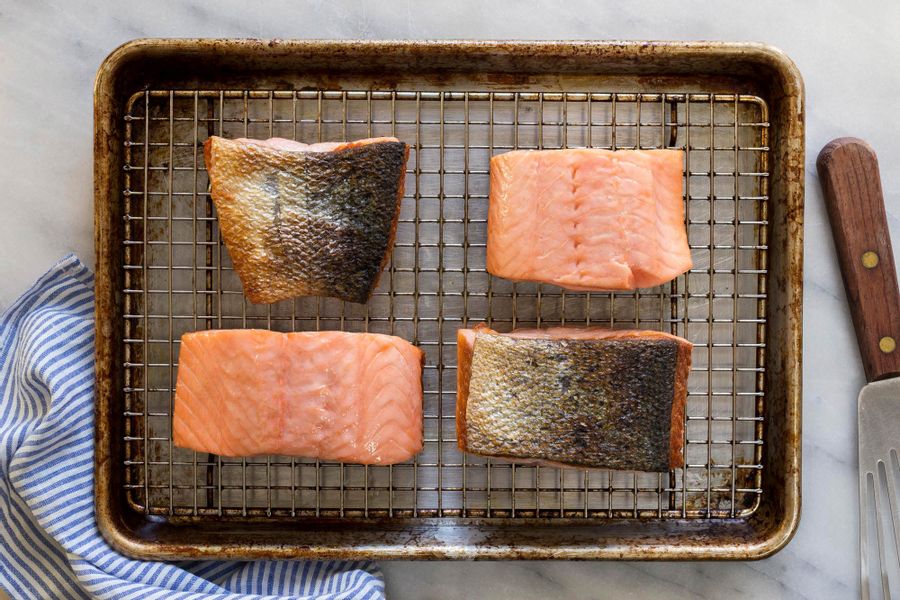 Six Foods Your Heart Will Love
Reducing your risk of heart disease is easier than you might think. Simply by adding more fish, fiber, vegetables, and nuts to your diet, drinking wine, and going for walks, (that doesn't sound so bad, does it?) you can protect yourself against the leading cause of death and disability in the United States.
These six rockstars of the heart-healthy pantry also happen to be some of our favorite ingredients. Do your heart a favor and enjoy some of our good-and-good-for-you Sun Basket meals. Don't forget the wine.
Beans
If you're looking for an excuse to get more beans on your plate, we've got a good one. A twenty-five-year-long study of more than 15,000 middle-aged men across the U.S., Europe, and Japan found that eating beans was associated with an eighty-two percent reduction in risk of death from heart disease. It turns out that beans contain a variety of heart-protective chemicals, which help lower the risk of both heart attacks and strokes.
Chickpeas and Kale with Poached Egg and Naan

Cranberries
If you only eat cranberries once a year at Thanksgiving, your heart is missing out on a powerful disease fighter. These little red berries boost good cholesterol levels and improve the function of blood platelets, which help keep blood flowing through the arteries.
Cranberry-Orange Smoothies

Greens
You already know that greens are delicious, but we've got even more reasons to love them. Low in calories, packed with fiber, and rich in vitamins and minerals, including calcium, magnesium, potassium, selenium, zinc, and iron, dark leafy greens also contain powerful phytochemicals, which can protect your heart.
Gluten Free Orzo with Chard and Olive Almond Relish

Nuts
The unsaturated fats in nuts help reduce bad cholesterol levels while helping to increase the good kind. Nuts are also rich in arginine, an amino acid that eases blood flow. Studies show that people who regularly eat nuts have a thirty to fifty percent lower risk of heart attack, sudden cardiac death, or cardiovascular disease.
Almond-Crusted Sole with Broccoli and Preserved Lemon

Salmon
Eating two or more servings of fish per week may reduce the risk of coronary disease by thirty percent. Fish—especially oily kinds such as salmon, sardines, and tuna—contain heart-healthy omega-3 fats, which can help lower blood pressure and prevent irregular heart rhythms.
Thai-Style Salmon with Asian Pear Salad

Tomatoes
There's a reason the tomato has earned the nickname "love apple." Tomatoes are an excellent source of vitamin C, vitamin A, potassium, and fiber, and a good source of lycopene, which prevents the oxidation of "bad" LDL cholesterol and reduces the amount of it in the blood.
Spaghetti with Shrimp, Fennel, Tomatoes, and Olives